Live Hurricane Webcams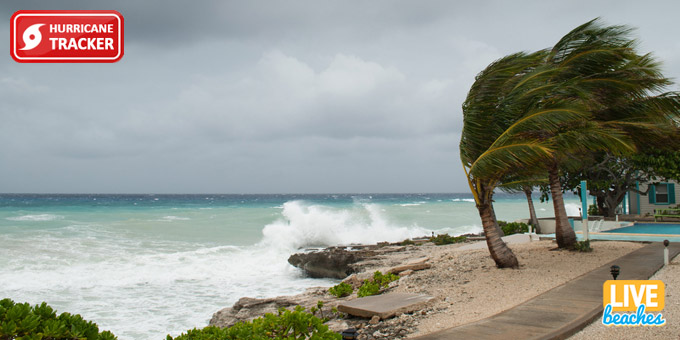 Track hurricanes and tropical storms with the most up-to-date live streaming webcams of beaches in the U.S.

Hurricane Season
Hurricane season in the United States and the Caribbean runs from June 1 through November 30, peaking mid-August through late October. On average, 10 named storms occur each year, with an average of 6 becoming hurricanes and 2-3 becoming major hurricanes (category 3 or greater). To be classified as a hurricane, a tropical storm must maintain one-minute sustained winds of at least 74 mph (Category 1). Read More…
2019 Hurricane Names
The World Meteorological Organization is responsible for assigning names to tropical storms that form in the Atlantic Ocean and reach a sustained wind speed of 39 miles per hour. Any storm that reaches a sustained wind speed of 74 miles per hour qualifies as a "Hurricane". Atlantic hurricane and tropical storm name lists repeat every six years, unless the World Meteorological Organization votes to retire a catastrophic hurricane from future lists. For example, in 2018, Sara replaced name "Sandy" from 2012.

Weather, Radar & Wind Speeds
Hurricane Category Scale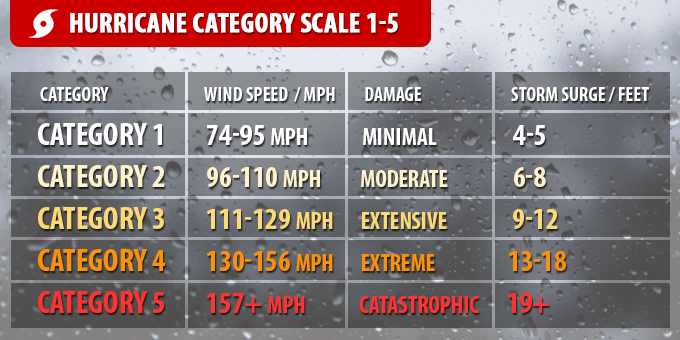 The Saffir-Simpson Hurricane Wind Scale is a 1 to 5 scale based on the sustained wind speed of a hurricane. The scale provides general public with a good indication of the intensity of the hurricane and what people can expect for property damage.

Hurricane Weather Information & Resources