365 Ocean in Long Branch Beach, NJ
365 Ocean features 57 luxury oceanfront condominiums at the most desirable location in Long Branch, NJ. Discover New Jersey beaches and check out what's happening live at the beach. Check the current weather, surf conditions, and enjoy scenic beach views from popular beaches and coastal towns on the Jersey Shore.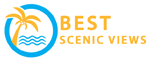 Our pick for an outstanding coastal scenic view that features spectacular sunsets, amazing beaches, and perfect photo opportunities.
Nearby Beaches & Places to Visit
365 Ocean Blvd, Long Branch, NJ 07740
Map of Seaside Heights, New Jersey