Aerial Tour of Huntington Beach, CA
Flyover Huntington Beach, California and enjoy scenic views of the area from this aerial drone video. View live weather, surf conditions, and beach activity in and around this popular beach destination. Over 1,800 feet in length, the Huntington Beach Pier is one of the longest piers in California and it is the heartbeat of Huntington Beach.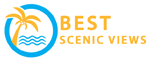 Our pick for an outstanding coastal scenic view that features spectacular sunsets, amazing beaches, and perfect photo opportunities.
Popular Beaches Nearby
Malibu Beaches, Malibu, CA 90263
Map of Huntington Beach, California