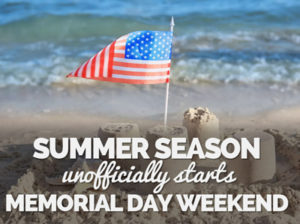 Memorial Day Weekend kicks off the Summer Season
Memorial Day is more than just a day to enjoy backyard barbeque with friends and family, it also has been accepted as the unofficial start of the summer vacation season in the United States. Follow our Countdown to Summer and see how many days, hours, minutes and seconds until summer season starts.
There are two ways to help the Bahamas recover Hurricane Dorian. First, donate. No act of kindness, no matter how small, is wasted. Second, plan to travel to the Bahamas, the economy needs funds generated by travelers to rebuild and recovery.